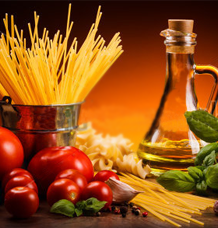 Working with an experienced Registered Dietitian (RD) is the first step towards figuring out what actions are important for you to obtain your vision of healthy. Together, we will explore and indentify what healthy means to you and develop a personalized and realistic plan for you to achieve your goals. 
Initial Consultation:
The first session is typically 1 to 1 ½ hours in length and focuses on obtaining a detailed nutrition assessment including a medical history, weight concerns, diet and exercise history, and concerns for treatment. During this session, the beginning stages of nutrition education will occur along with setting goals for future work together.
Follow up appointments:
Depending on your needs, follow up sessions usually range between 30 and 45 minutes and will be guided by the goals set up in the initial consultation. 

So whether your aim is to change your disordered eating patterns, obtain a healthy weight range, or simply learn how to have balanced meals, Justine will provide you with the tools to live a wholesome life enriched with balanced eating and a healthy attitude towards food. To make an appointment with Justine call or email here.
PAYMENT/FEES
Fees
Payment is due in full at the time of the visit. Cash, checks (made payable to Justine Roth) are accepted as forms of payment.

Insurance
Justine Roth is an in-network provider for Cigna.

If you are participating with another insurance plan, Justine will provide you with an invoice which can be submitted to your insurance company for reimbursement for out-of-network benefits.

*Please know that submission of insurance information does not guarantee coverage for nutrition counseling. Contact your insurance provider to ask about coverage for nutrition counseling specific to your policy. The CPT codes you should inquire about are 97802 and 97803.

Do not hesitate to contact Justine with questions or concerns.